Ferrari F12 Berlinetta Is From Heaven To Road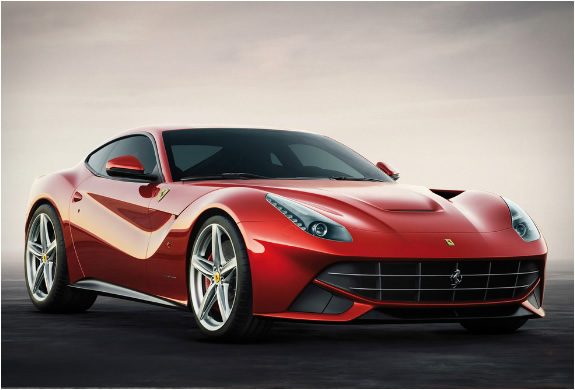 "Little Saloon". That is exactly what the Italian word 'Berlinetta' means. But the new Ferrari F12 berlinetta, that was just unveiled at the 2012 Geneva Motor Show (revealed online earlier), is something that can't be simply undermined by its literal meaning!
google_ad_client = "ca-pub-7904095058324429";
google_ad_slot = "7015417198";
google_ad_width = 336;
google_ad_height = 280;
It ushers in a new generation of Ferrari 12-cylinders in the form of a car
that delivers unprecedented performance from an exceptional new engine,
combined with innovative design that redefines classic themes along with
extreme aerodynamics. It is perhaps the most powerful and high-performance Ferrari road car ever launched thanks
to the incredibly efficient engine – in terms of mechanical, combustion
and fluid-dynamics efficiency – which, together with advanced vehicle
architecture, aerodynamics, components and electronic controls,
guarantee unsurpassed driving involvement whatever the road or track. It also replaces the legendary 599 series Grand Tourers of the Ferrari.
The F12 berlinetta is the most powerful road-legal Ferrari to date, which accelerates from 0-100 kmph in just 3.1 seconds and from 0-200 kmph in a quick 8.5 seconds to a top speed of 340 kmph! The 6.3 litre naturally aspirated 65° V12 engine shared with the Ferrari FF, producing 730 hp (740 PS) at 8500 rpm and 509 lb·ft (690 N·m) of torque at 6000 rpm, highlights the company's state of the art technology and motor design. A coupé with sleek, aggressive lines whose compact exterior dimensions
conceal exceptional in-car space and comfort. The all-new Frau leather
interior highlights the balance of advanced technology and
sophisticated, handcrafted detailing. In the middle of the light and
lean dashboard, there are new carbon fibre and aluminium air vents
clearly inspired by the aeronautic field.
Tim Pollard of Car Magazine estimates that this new rear-wheel drive Grand Tourer will cost around £250,000 ($392,000), with sales starting in the UK in late 2012 or early 2013. What about India then??